Sewing machine motor belt 350 mm ( made in Taiwan )


with 1 year warranty in domestic use ...

BECAUSE WE HAVE FAITH IN OUR PRODUCT



How to Replace and Adjust a Sewing Machine Belt
This tutorial applies to most external motor, belt driven sewing machines. You can purchase a wide variety of Sewing machine belts through OUR SHOP . If you don't find the size of type of belt you need, please feel free , TO CONTACT ME .. I'm glad to help.

STEP ONE:
Loosen the screw/ bolt that fastens the motor bracket to the back of the machine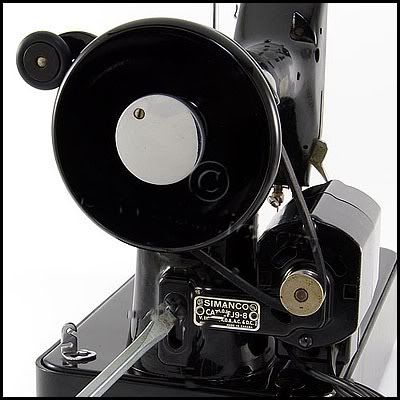 STEP TWO:
Lift the motor and bracket upwards so that you can easily slip the old belt off of the motor pulley and then off of the hand wheel.
STEP THREE:
Slip the new belt over the hand wheel and into the groove on the hand wheel.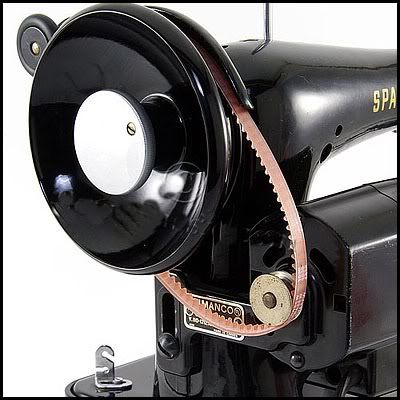 STEP FOUR:
With the bolt still loose, and the motor slid up all the way, slip the new belt onto the motor pulley.
Do NOT force the belt. Unless you are installing a stretch belt, do NOT attempt to stretch the belt. If the solid or cogged v-belt won't fit, then get one that is a slightly larger size.
Allow the weight of the motor to take up some of the slack in the belt. Adjust the vertical position of the motor bracket so that the belt is just barely tight enough so it grips the hand wheel and motor pulley and the parts are engaged and turning. The idea is for it to be just tighten enough so that the belt isn't slipping. Tighter is not better. Over tightening the belt will strain the motor, slow down performance, and eventually damage the motor bushings/bearings.
Tighten the mounting bolt and check belt tension one last time. Again- do NOT over tighten.
Just a few more tips:
If a stretch belt was previously used on the machine, make certain that any melted rubber bits have been removed from the hand wheel belt groove and the motor pulley groove. You want these areas to be clean and oil-free.
When do you need a new belt?
If you have a stretch belt on the machine- look to get a solid or cogged v-belt of the correct size.
If the belt is cracking or shiny/smooth on the sides.
If the belt is too small or too large for proper adjustment.